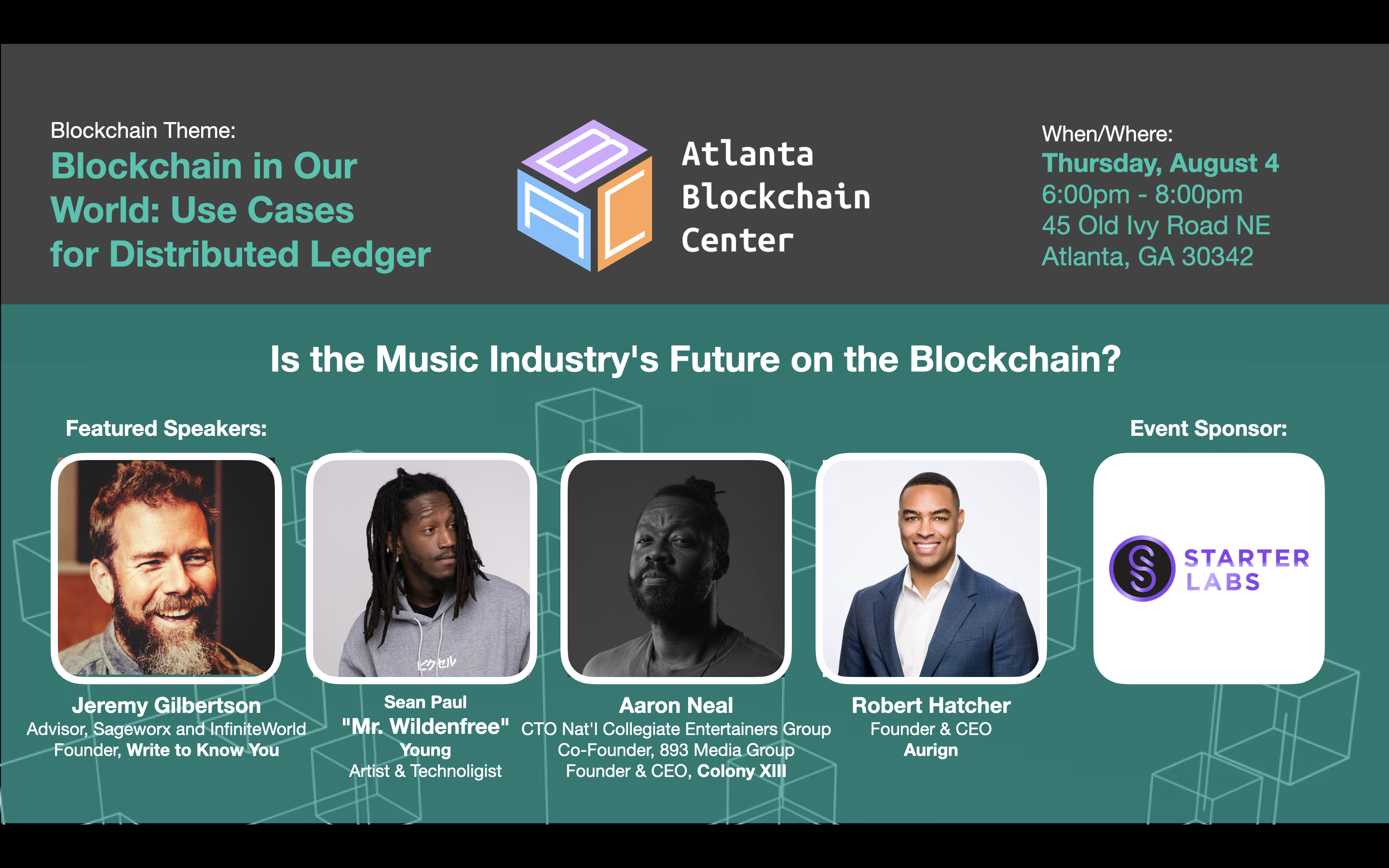 Is the Music Industry's Future on the Blockchain?
124
124 people viewed this event.
Featured speakers:
Robert Hatcher, Founder and CEO, Aurign
Aaron Neal, CTO, National Collegiate Entertainers Group; Founder & CEO, Colony XIII
Sean Paul "Mr. Wildenfree" Young, Artist and Technologist
Jeremy Gilbertson, Metaverse methodologist and Web3 strategist
Blockchain solutions will transform more than just our financial systems. In fact, the technology has the potential to enhance everything from supply chains to our elections. What are the emerging use cases for distributed ledger technology?