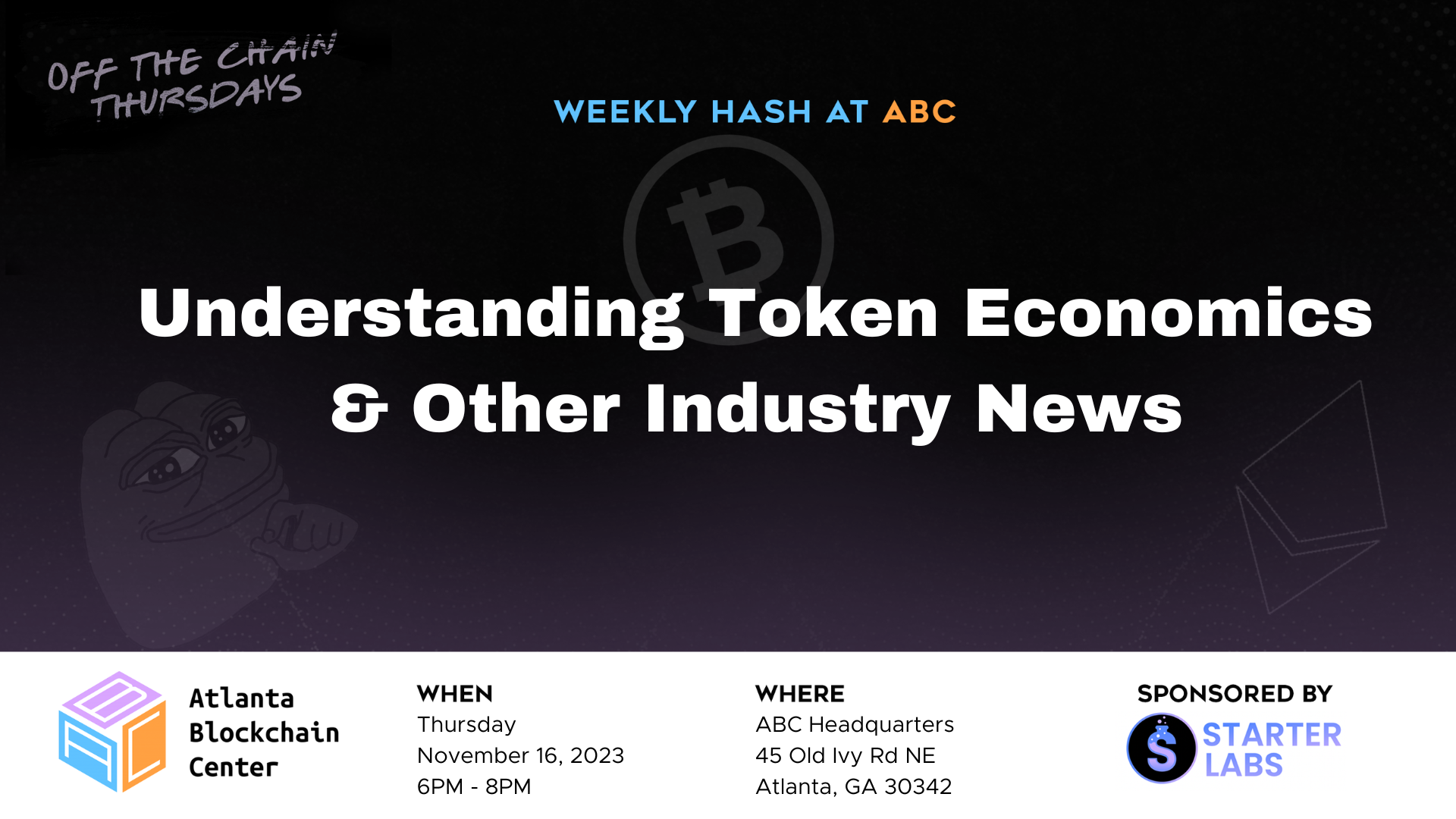 Weekly Hash @ ABC – Understanding Token Economics & Other Industry News
391
391 people viewed this event.
This week's topic is:
Weekly Hash at ABC – Understanding Token Economics & Other Industry News
Join us for another "Off the Chain (OTC) Thursday" this week. These meetups are aimed at providing a consistent space for the ATL Web3, crypto, and blockchain scene to engage and connect. In this format, dialogue will be encouraged amongst participants, allowing anyone to initiate a relevant subject for discussion. We look forward to providing a more interactive space for our community and working on our mission for #10in5 – making ATL a top 10 blockchain innovation hub in 5 years.
Tokenomics is a term derived from the intersection of "tokens" and "economics," and it refers to the economic system or model that governs the creation, distribution, and management of tokens in a crypto project. Understanding tokenomics are key to making informed decisions on the viability of cryptocurrency-based companies. Come by this Thursday to learn more about tokenomics and to discuss other relevant industry news and updates.