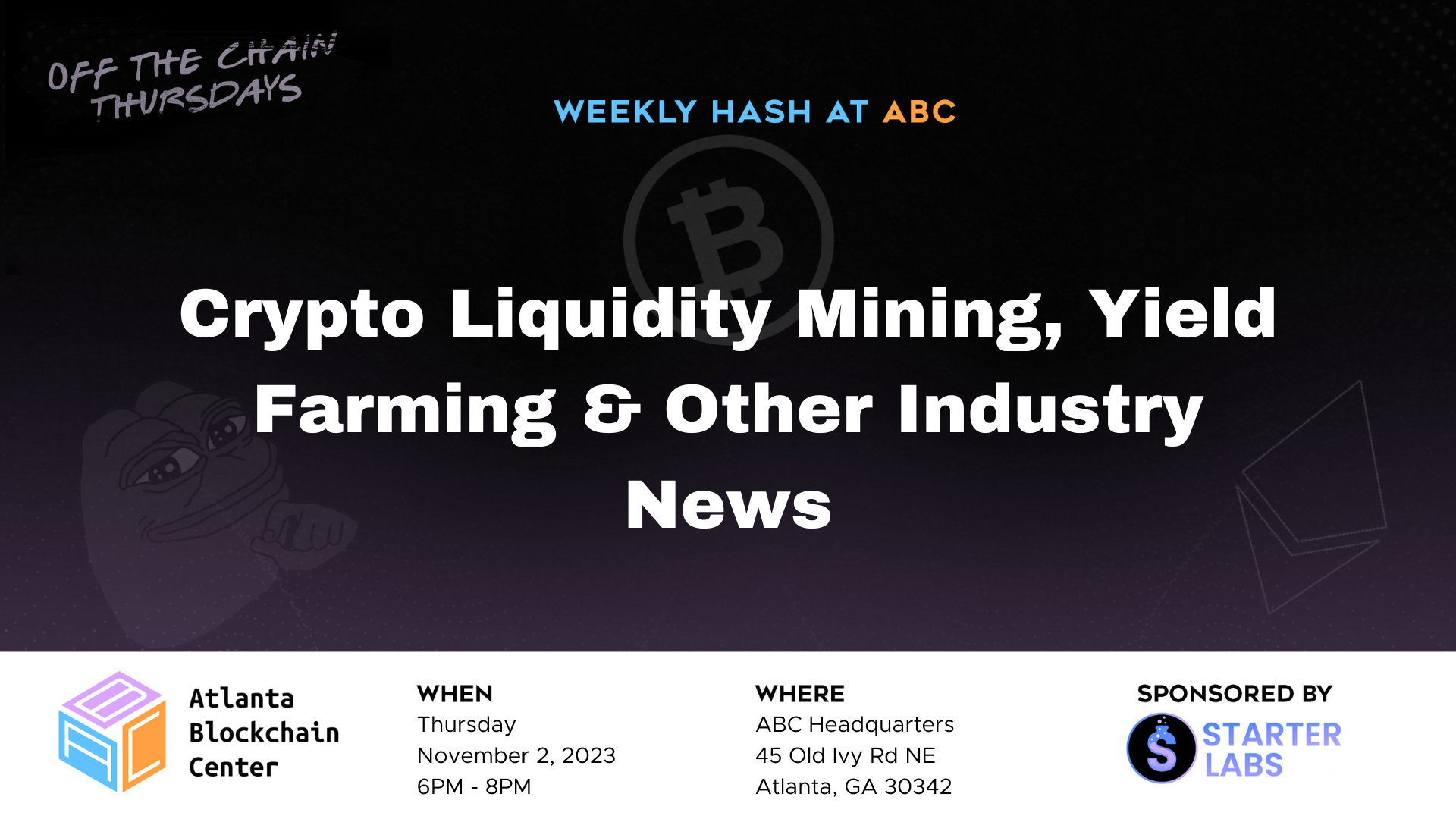 Weekly Hash @ ABC – Crypto Liquidity Mining, Yield Farming & Other Industry News
373
373 people viewed this event.
This week's topic is:
Weekly Hash at ABC – Crypto Liquidity Mining, Yield Farming & Other Industry News
Join us for another "Off the Chain (OTC) Thursday" this week. These meetups are aimed at providing a consistent space for the ATL Web3, crypto, and blockchain scene to engage and connect. In this format, dialogue will be encouraged amongst participants, allowing anyone to initiate a relevant subject for discussion. We look forward to providing a more interactive space for our community and working on our mission for #10in5 – making ATL a top 10 blockchain innovation hub in 5 years.
Liquidity mining is the process of providing liquidity to a decentralized exchange (DEX) to earn rewards in the form of additional cryptocurrency. Yield farming allows investors to earn yield in the ranges of 1% to the risker 1,000% or more by depositing pure tokens or liquidity tokens in decentralized apps such as DEXes, in a process also known as staking. Come by this Thursday to learn about these two common forms of generating interest on your crypto in more detail and to discuss other relevant industry news and updates.