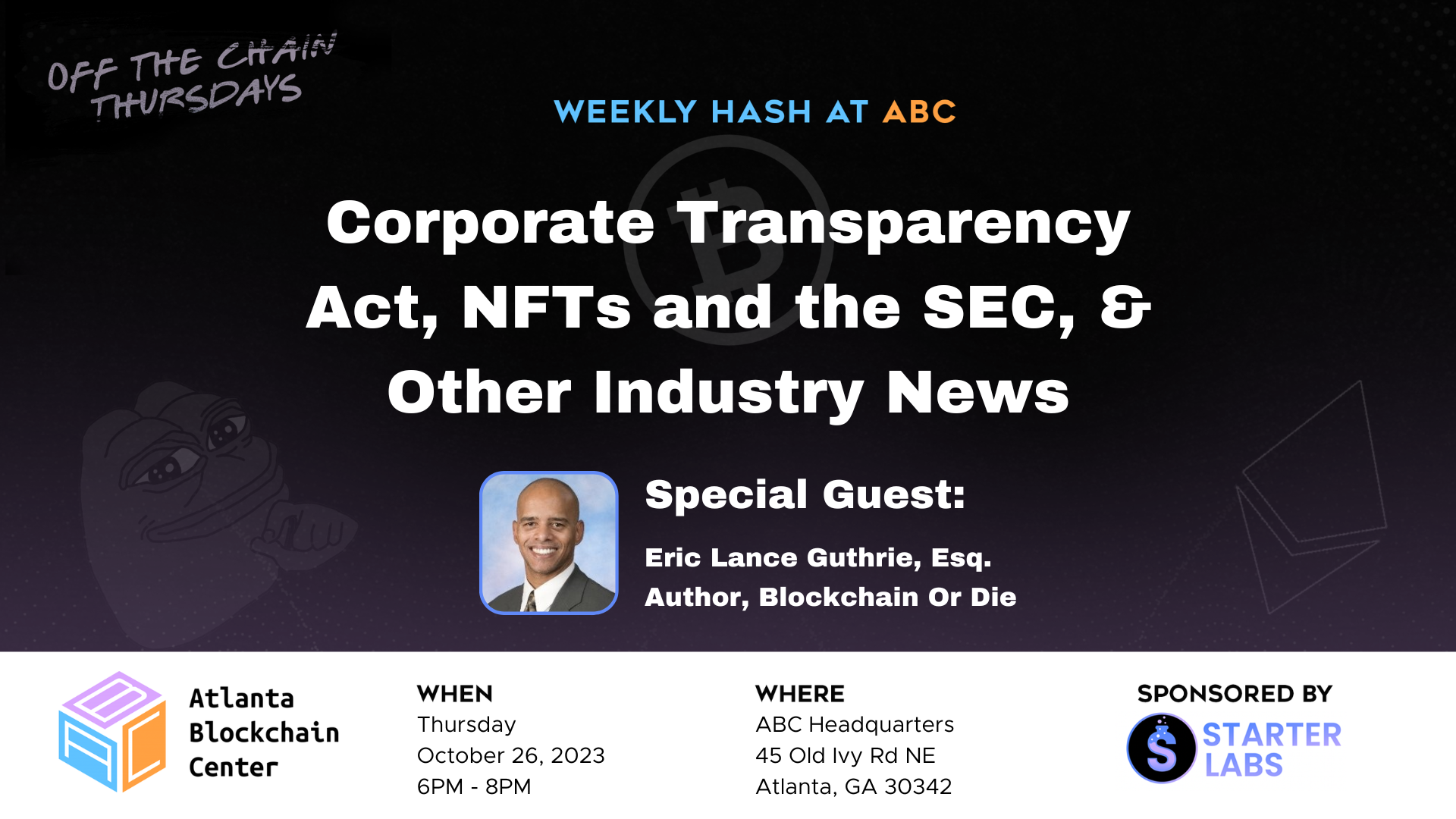 Weekly Hash at ABC – Corporate Transparency Act, NFTs & the SEC & Other News
376
376 people viewed this event.
This week's topic is:
Weekly Hash at ABC – Corporate Transparency Act, NFTs and the SEC, & Other Industry News
Join us for another "Off the Chain (OTC) Thursday" this week. These meetups are aimed at providing a consistent space for the ATL Web3, crypto, and blockchain scene to engage and connect. In this format, dialogue will be encouraged amongst participants, allowing anyone to initiate a relevant subject for discussion. We look forward to providing a more interactive space for our community and working on our mission for #10in5 – making ATL a top 10 blockchain innovation hub in 5 years.
The Corporate Transparency Act (CTA) will be effective as of January 1, 2024 and was passed to enhance transparency in entity structures and ownership to combat money laundering, tax fraud, and other illicit activities. How will this new law affect your startup? Also, the SEC has made headlines once again by its recent enforcement actions toward NFT projects. Come by this Thursday to take a deeper dive into these subjects and to discuss other relevant industry news and updates.