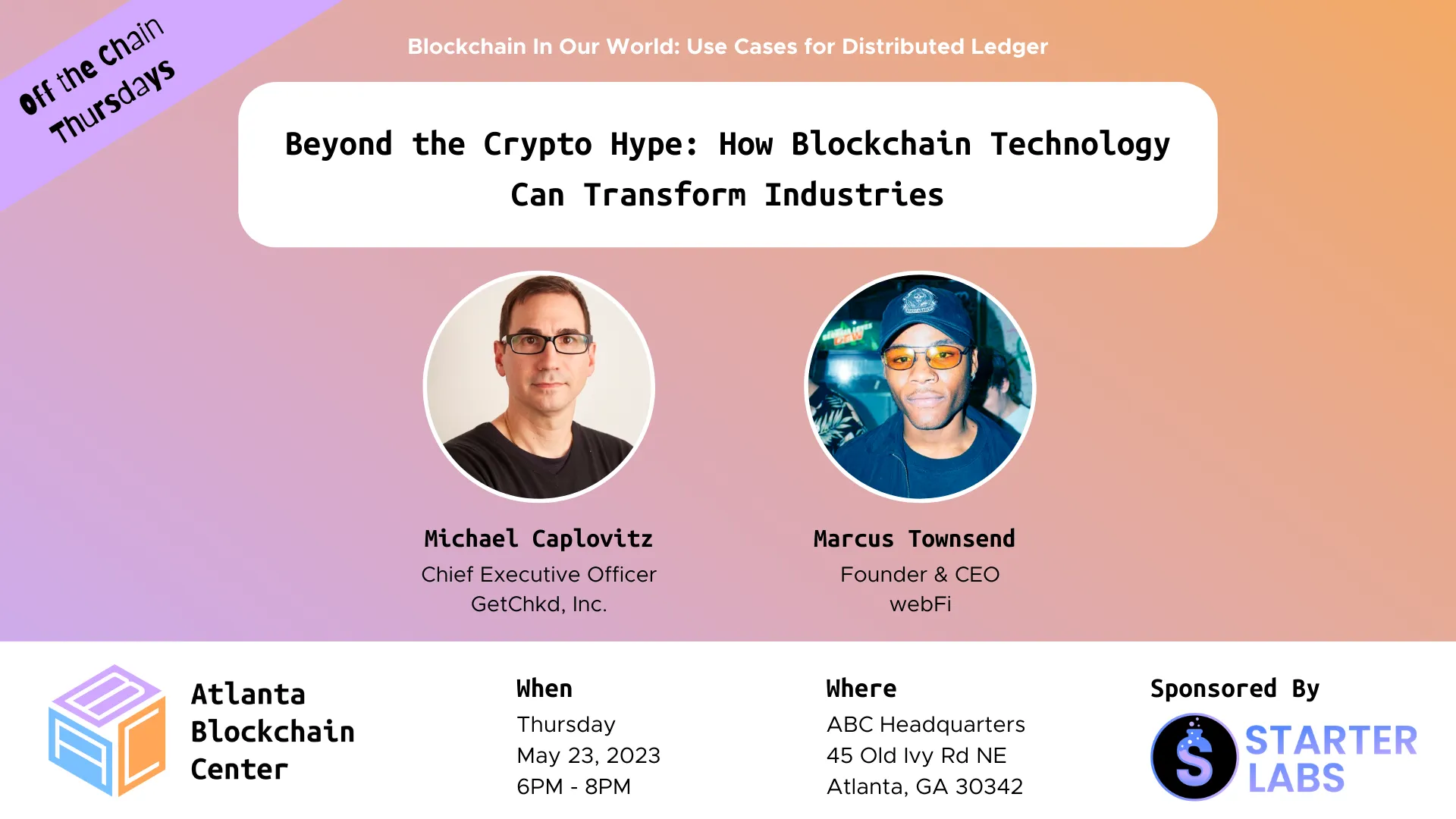 Beyond the Crypto Hype: How Blockchain Technology Can Transform Industries
95
95 people viewed this event.
This week's topic is:
Beyond the Crypto Hype: How Blockchain Can Transform Industries
Cryptocurrency was a major catalyst in the growth and popularity of blockchain technology. It confirmed the technology's viability as a native layer for delivering value electronically. However, the narrative for blockchain continues to revolve around its application in digital finance. In this session, learn about how blockchain technology goes beyond the crypto hype to transform industries.
About the Speakers:
Michael is the Founder of GetChkd Inc., a patented blockchain platform that enables Web 3.0 – connecting the off chain to the on chain, the online to the physical world. Michael is a tech and finance executive with 22 years on Wall Street as a Managing Director of Institutional Equity Trading and the former Head of Innovation at The Howard Hughes Corporation. He is the current CEO of GetChkd Inc. a patented full-suite enterprise blockchain infrastructure platform that connects all data, platforms, applications and devices – enabling Web3.
Marcus is the CEO and Founder of webFi, a web3 social platform made for music makers, listeners, and collectors to connect via shared audio. He started his career in the music business being signed to a label right out of high school. Marcus leveraged his years in the music business into entrepreneurial interests with the pure intent of merging music and technology for creatives.