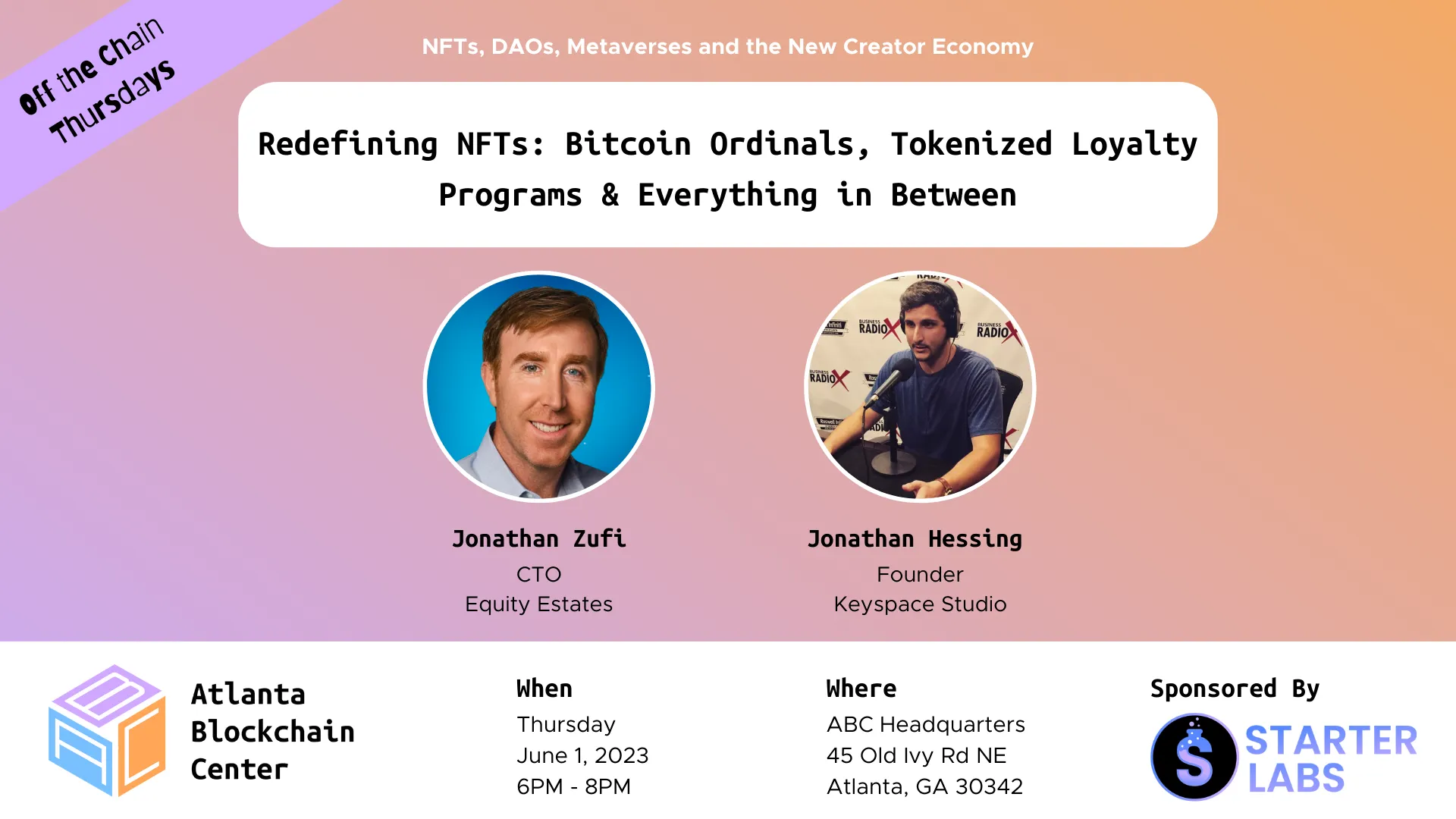 Redefining NFTs: Bitcoin Ordinals, Tokenized Loyalty Programs & Everything in Between
195
195 people viewed this event.
This week's topic is:
Redefining NFTs: Bitcoin Ordinals, Tokenized Loyalty Programs & Everything in Between
Since their inception in 2014 via Quantum's generative art project, non-fungible tokens have navigated through the noise of crypto and are standing on their own two feet as a mainstream use case for blockchain. One popular application of NFTs is in the customer retention space, offering various options to increase retention via loyalty and engagement initiatives. With the introduction of Bitcoin Ordinals, similar and alternative options abound. In this session, Jonathan and Jonathan will take a deeper dive into this ever-evolving landscape.
About the Speakers:
Jonathan Zufi is the Chief Technology Officer of Equity Estates and has a knack for helping companies translate CEO enthusiasm and raw talent into super customer experiences via digital transformation. He is also the founder of Coinlytics and a Strategic Advisor to companies such as Dr. Noze Best and Umber.
Jonathan Hessing is the Founder of Keyspace Studio, a no-code NFT platform designed for forward-thinking marketers and community-driven organizations to connect with and understand their consumers in an innovative and powerful way. He is passionate about the potential of Web3, blockchain, NFTs, video and pixel streaming technology and their role in shaping the future of consumer behavior.