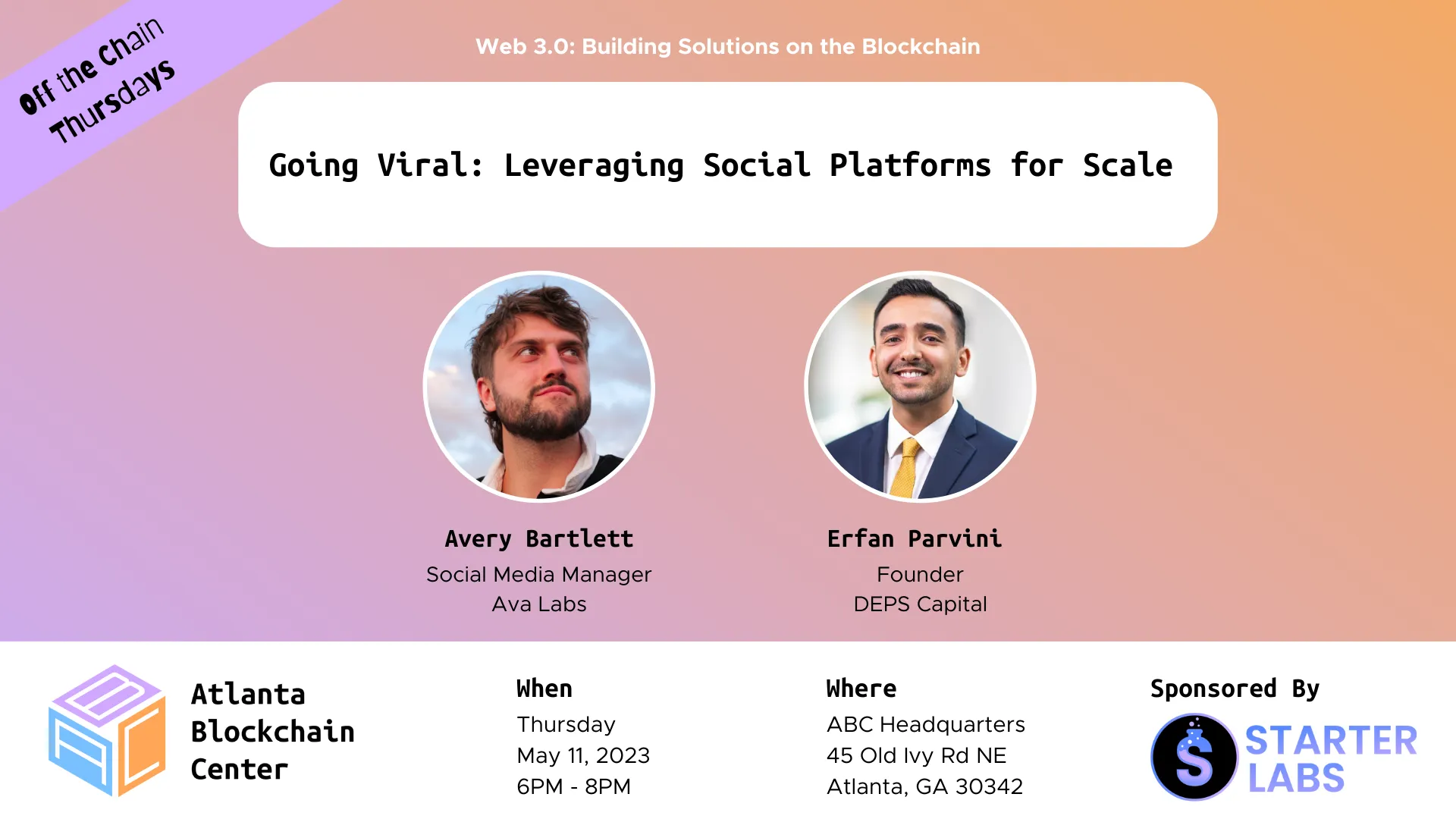 Going Viral: Leveraging Social Platforms for Scale
138
138 people viewed this event.
This week's topic is:
Going Viral: Leveraging Social Platforms for Scale
Web 3.0 is a fledgling industry that is disrupting the way we work, play and live. And it has only just begun. In this week's session, learn how two local builders leverage the power of Web 2.0 social media platforms to help scale their work.
About the Speakers:
Avery Bartlett is the Social Media Manager for Ava Labs, in charge of their content marketing strategies. He is a Computer Media graduate from Georgia Tech that has accumulated over 30 million organic views on social media.
Erfan Parvini is a Finance graduate from Georgia Tech who worked at Point72 immediately after graduation. Currently, he is the Founder of DEPS Capital and Cofounder of Sabz Ventures running fundamental and quantitative trading strategies in crypto. In August 2022, Erfan created an Instagram presence focused on teaching concepts in crypto in Persian, which has grown to over 35K followers.