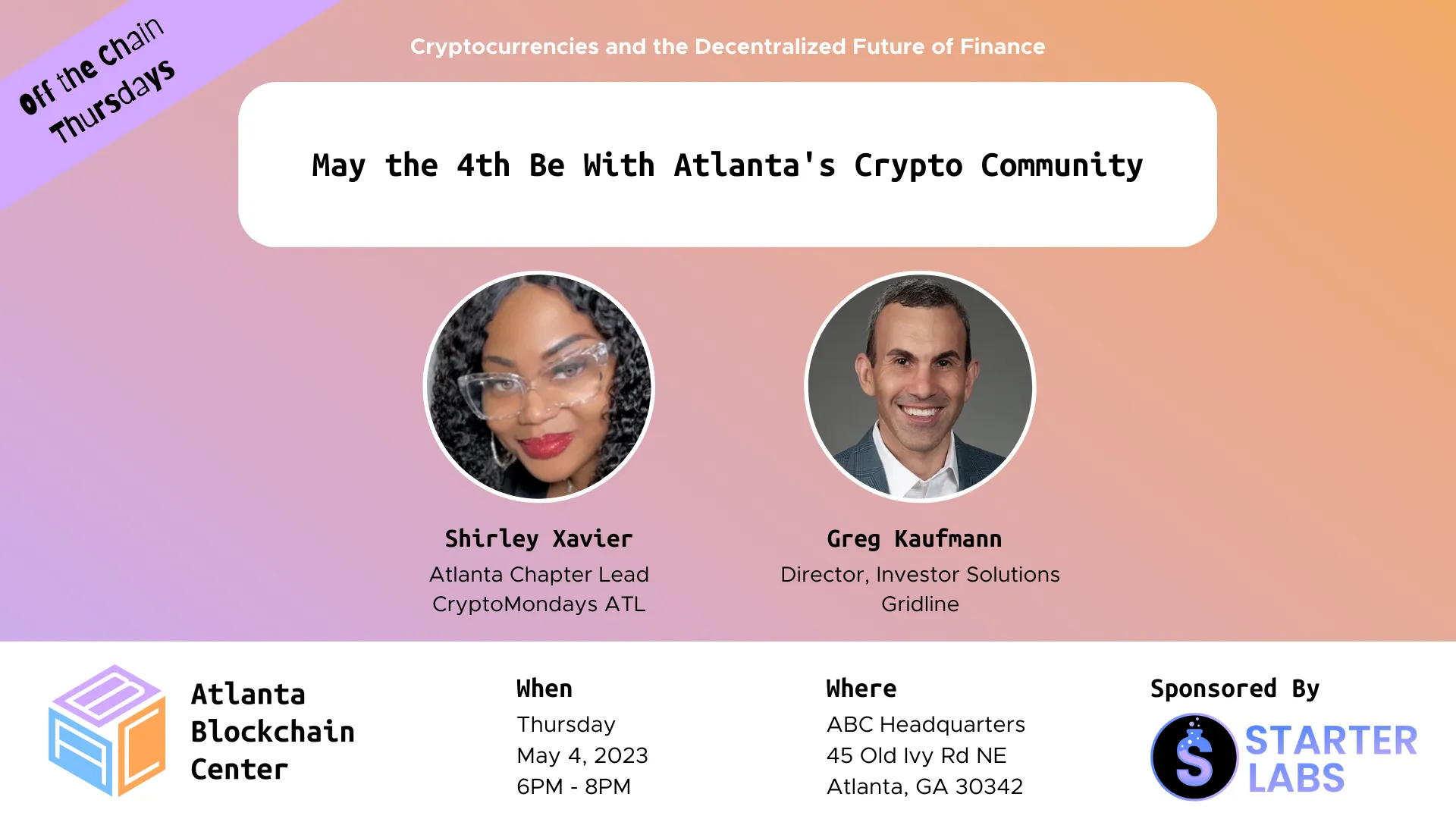 May the 4th Be With Atlanta's Crypto Community
69
69 people viewed this event.
This week's topic is:
May the 4th Be With Atlanta's Crypto Community
Metro Atlanta has a very strong infrastructure as an innovation hub in film, music, FinTech, education, and culture. However, its cryptocurrency scene has struggled to amass any meaningful traction in the eyes of the general crypto industry. Learn how two local ATL-iens came together to help contribute to building a vibrant crypto scene in Metro Atlanta and increase Atlanta's presence in the mindshare of the industry.
About the Speakers:
Shirley Xavier is the Atlanta Chapter Lead at CryptoMondays.
Greg Kaufman is the Director of Investor Solutions at Gridline.