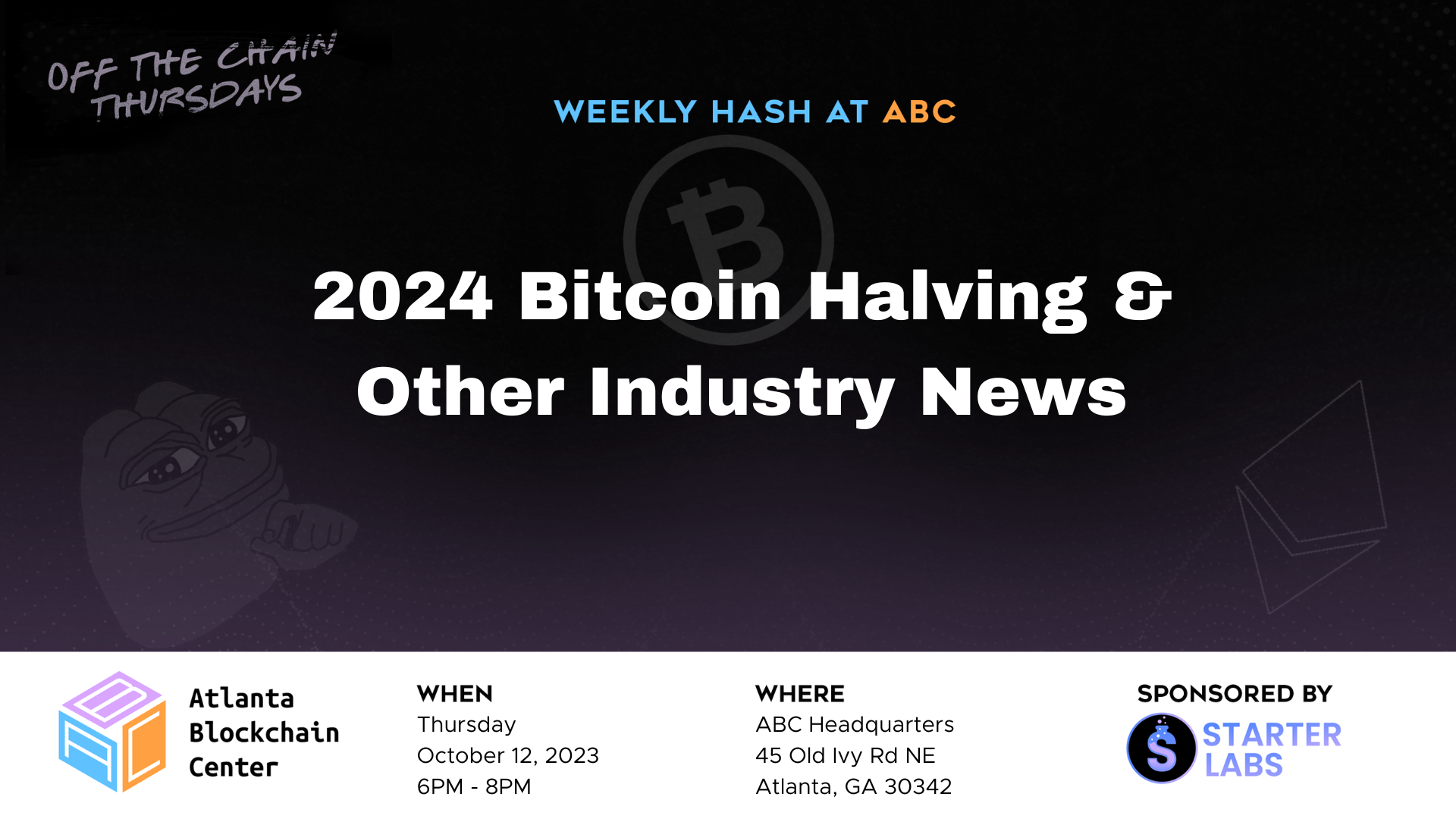 Weekly Hash at ABC – Bitcoin Halving in 2024 & Other Recent Industry News
308
308 people viewed this event.
This week's topic is:
Weekly Hash at ABC – Bitcoin Halving in 2024 & Other Recent Industry News
Join us for another "Off the Chain (OTC) Thursday" this week. These meetups are aimed at providing a consistent space for the ATL Web3, crypto, and blockchain scene to engage and connect. In this format, dialogue will be encouraged amongst participants, allowing anyone to initiate a relevant subject for discussion. We look forward to providing a more interactive space for our community and working on our mission for #10in5 – making ATL a top 10 blockchain innovation hub in 5 years.
Historically, the Bitcoin halving has driven the cryptocurrency markets and served as a trigger for a bull run. With approximately six months to go before the next halving, we take a deep dive into the past, present, and future of this major event. We will also discuss other relevant industry news and updates.