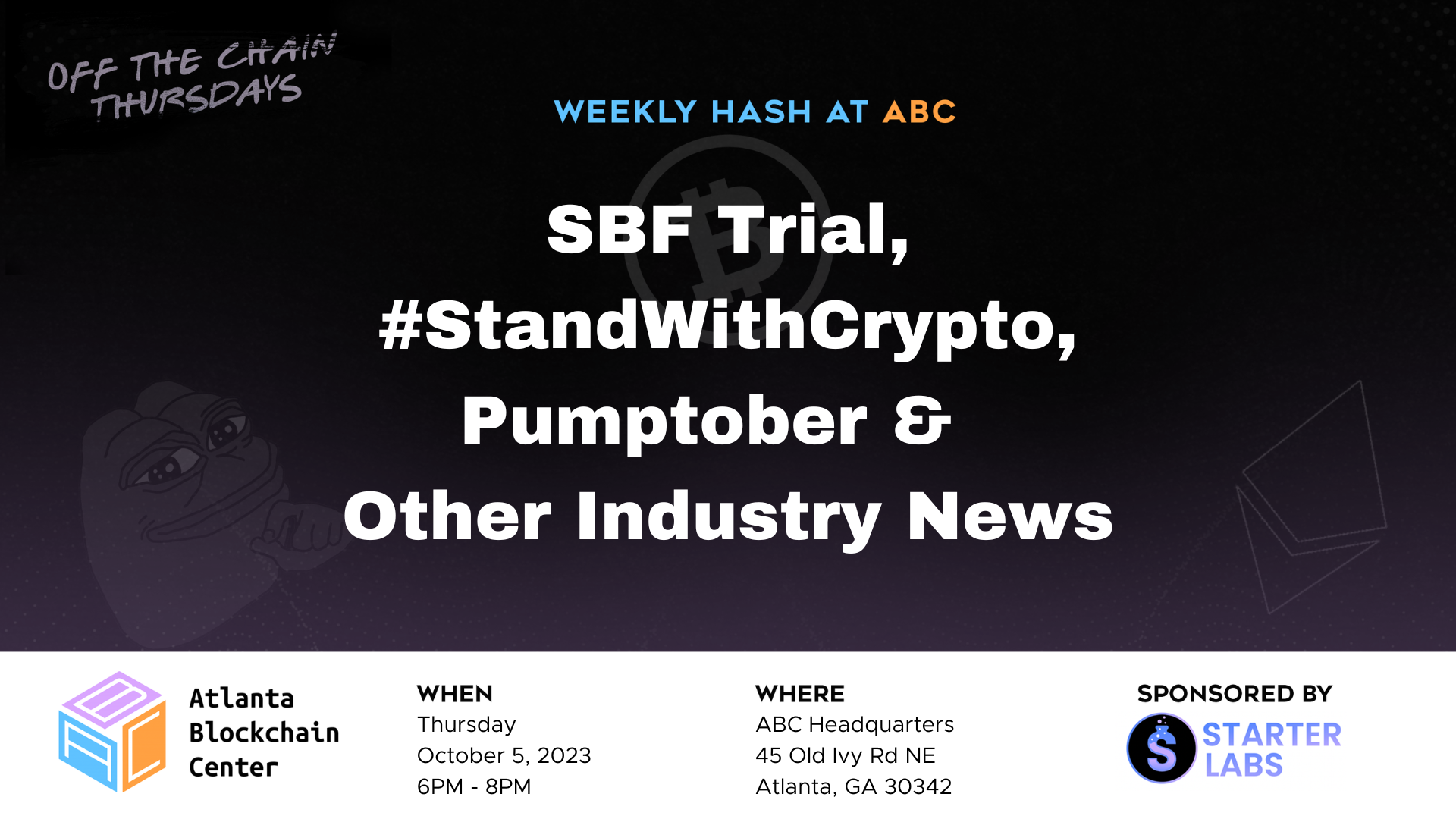 Weekly Hash at ABC – SBF Trial, #StandWithCrypto, Pumptober & Other Industry News
304
304 people viewed this event.
This week's topic is:
Weekly Hash at ABC – SBF Trial, #StandWithCrypto, Pumptober & Other Industry News
Join us for another "Off the Chain (OTC) Thursday" this week. These meetups are aimed at providing a consistent space for the ATL Web3, crypto, and blockchain scene to engage and connect. In this new format, dialogue will be encouraged amongst participants, allowing anyone to initiate a relevant subject for discussion. We look forward to providing a more interactive space for our community and working on our mission to build ATL into a blockchain innovation hub globally.
The past two weeks have been PACKED with excitement for the ATL Web3 scene. From lobbying in front of Congress to hosting the first Atlanta Web3 Expo, showcasing our amazing blockchain startup community, we have been BUZY. Come by for OTC this Thursday to discuss the talk of the week – the Sam Bankman-Fried (SBF) trial, Stand With Crypto campaign, Pumptober and other industry news.