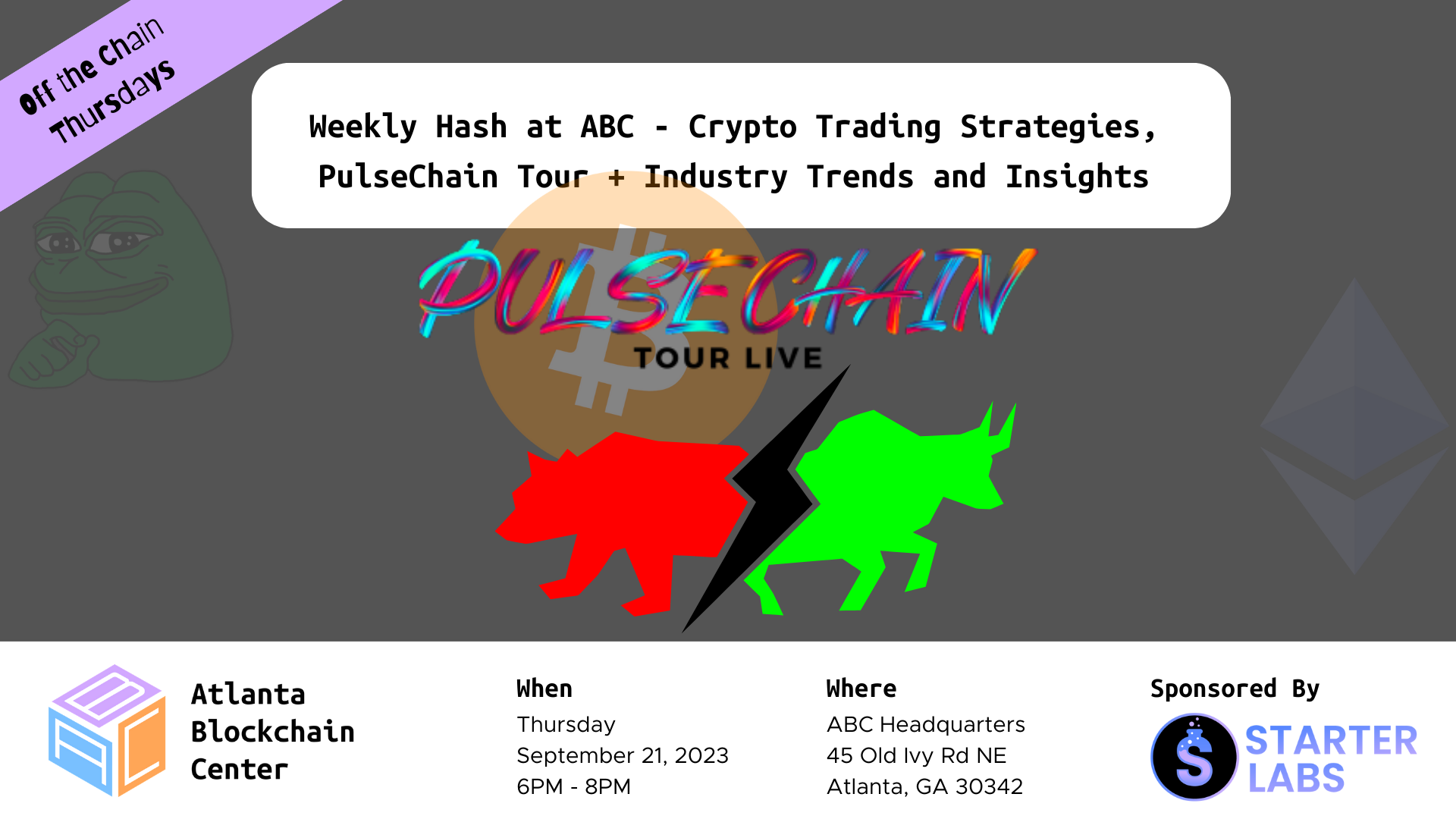 Weekly Hash at ABC – Crypto Trading, PulseChain Tour ATL + Industry Trends
177
177 people viewed this event.
This week's topic is:
Weekly Hash at ABC – Crypto Trading Strategies Plus Other Industry Trends and Insights
Join us for another "Off the Chain (OTC) Thursday" this week. These meetups are aimed at providing a consistent space for the ATL Web3, crypto, and blockchain scene to engage and connect. In this new format, dialogue will be encouraged amongst participants, allowing anyone to initiate a relevant subject for discussion. We look forward to providing a more interactive space for our community and working on our mission to build ATL into a blockchain innovation hub globally.
One of the most popular applications and uses of cryptocurrency is trading. Countless products have been developed that mimics traditional trading platforms such as eTrade. Derivatives such futures with leverage, spot and margin trading have also become commonplace in the industry. Come by OTC this Thursday to learn more about trading in the crypto markets! We will also discuss the upcoming PulseChain Tour happening this weekend, with special guests from the PulseChain community in attendance, as well as other industry trends and insights.