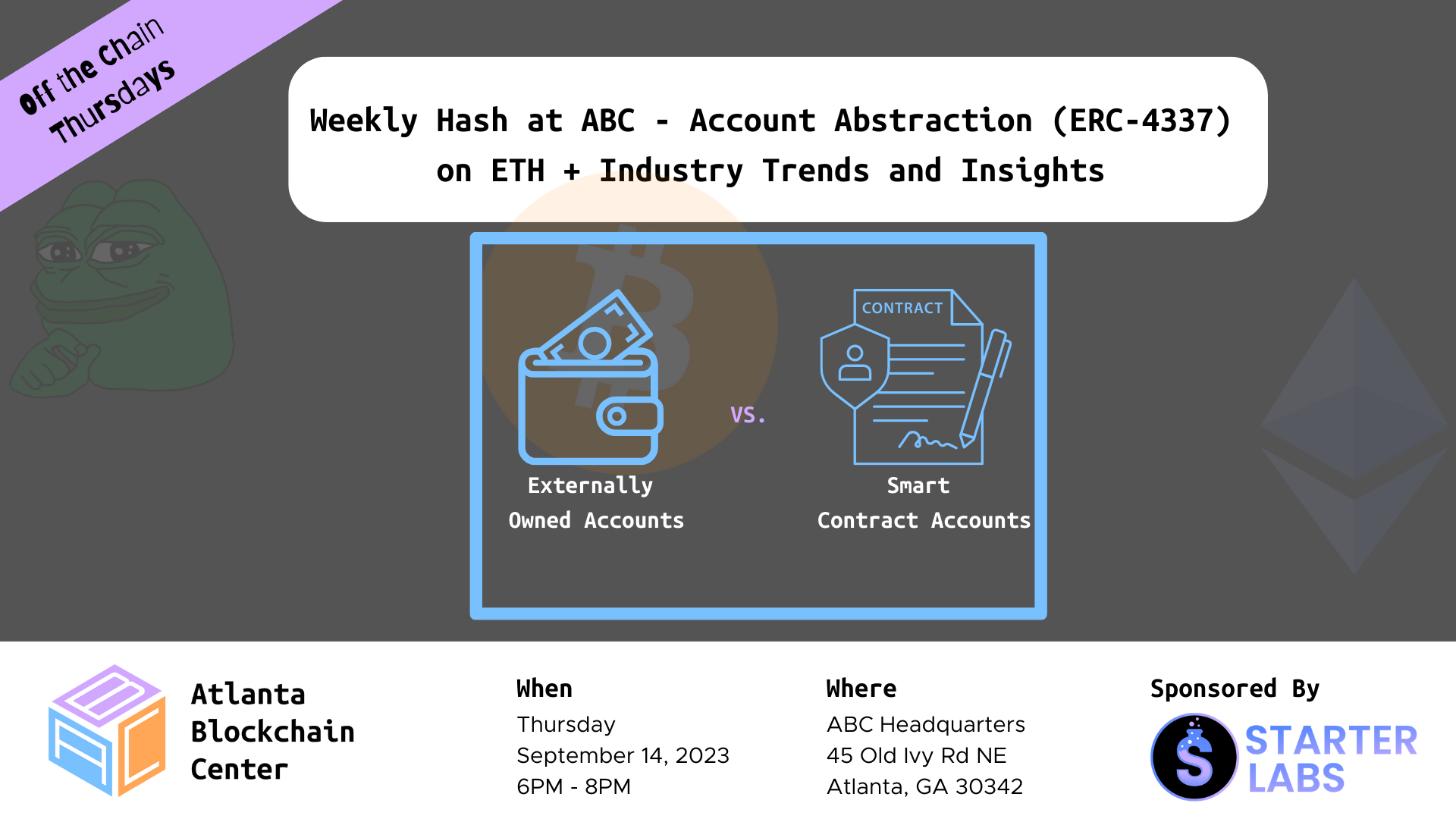 Weekly Hash at ABC – ETH Account Abstraction (ERC-4337) + Industry Trends
166
166 people viewed this event.
This week's topic is:
Weekly Hash at ABC – Account Abstraction (ERC-4337) on ETH + Industry Trends and Insights
Join us for another "Off the Chain (OTC) Thursday" this week. These meetups are aimed at providing a consistent space for the ATL Web3, crypto, and blockchain scene to engage and connect. In this new format, dialogue will be encouraged amongst participants, allowing anyone to initiate a relevant subject for discussion. We look forward to providing a more interactive space for our community and working on our mission to build ATL into a blockchain innovation hub globally.
With the exception of a few chains, such as EOS, WAX and Telos, most public blockchains today force users to interact with cryptic accounts when interacting with apps and services onchain. With ERC-4337, also known as Account Abstraction, the concept of wallets are being redefined with the goal of creating better experiences for users. Come by for OTC this Thursday to learn more!