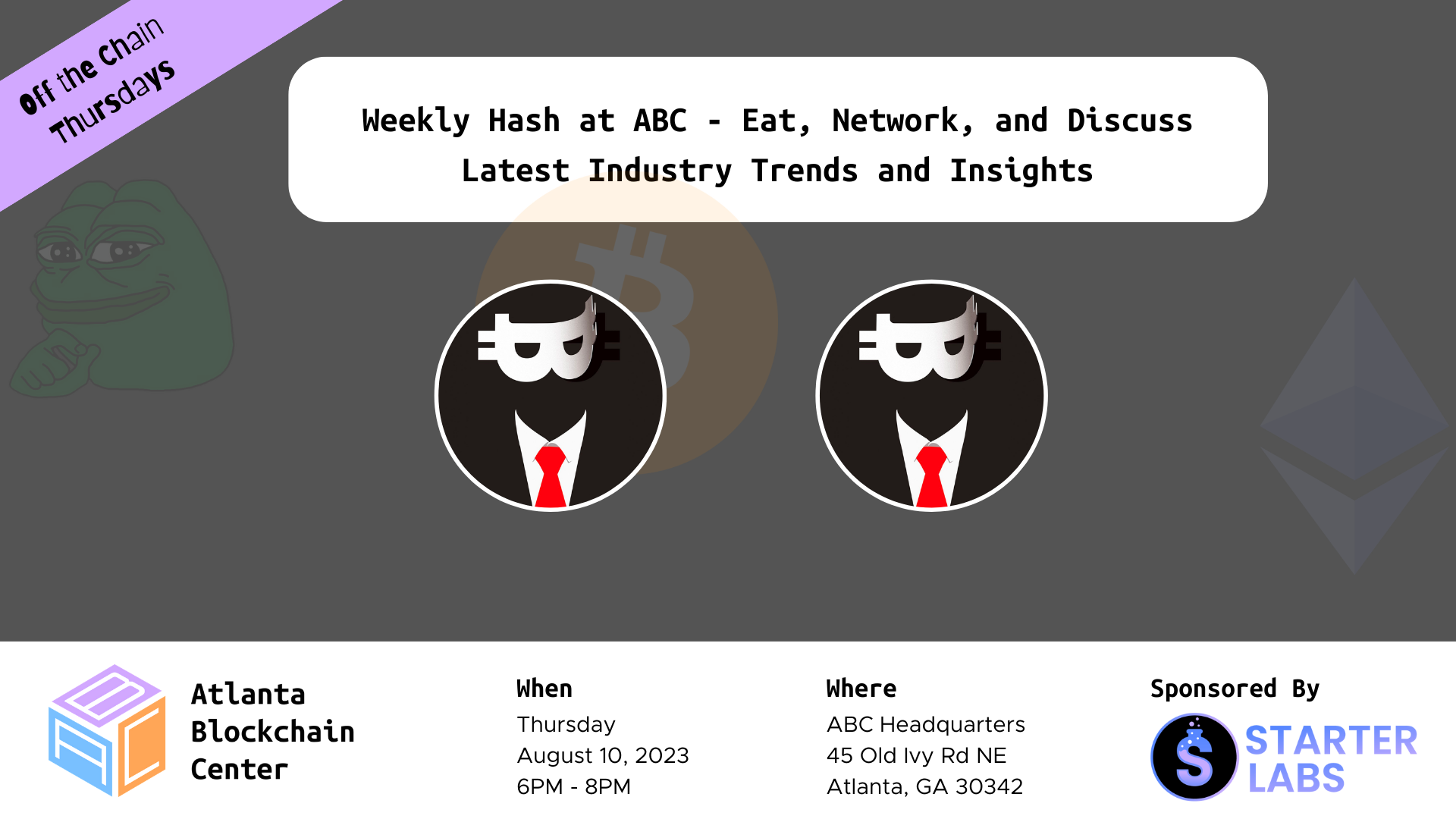 Weekly Hash at ABC – Eat, Network, and Discuss Latest Trends and Insights
119
119 people viewed this event.
This week's topic is:
Weekly Hash at ABC – Eat, Network, and Discuss Latest Industry Trends and Insights
After 60+ weeks of an instructor-led format for our "Off the Chain Thursday" weekly events, we are switching up our programming to a freeform meetup aimed at providing a consistent space for the ATL Web3, crypto, and blockchain scene to engage and connect. In this format, dialogue will be encouraged amongst participants, allowing anyone to initiate a relevant subject for discussion.
While we will continue to invite instructors to join us, the old method of weekly programming will take lesser priority moving forward. We look forward to providing a more interactive space for our community.