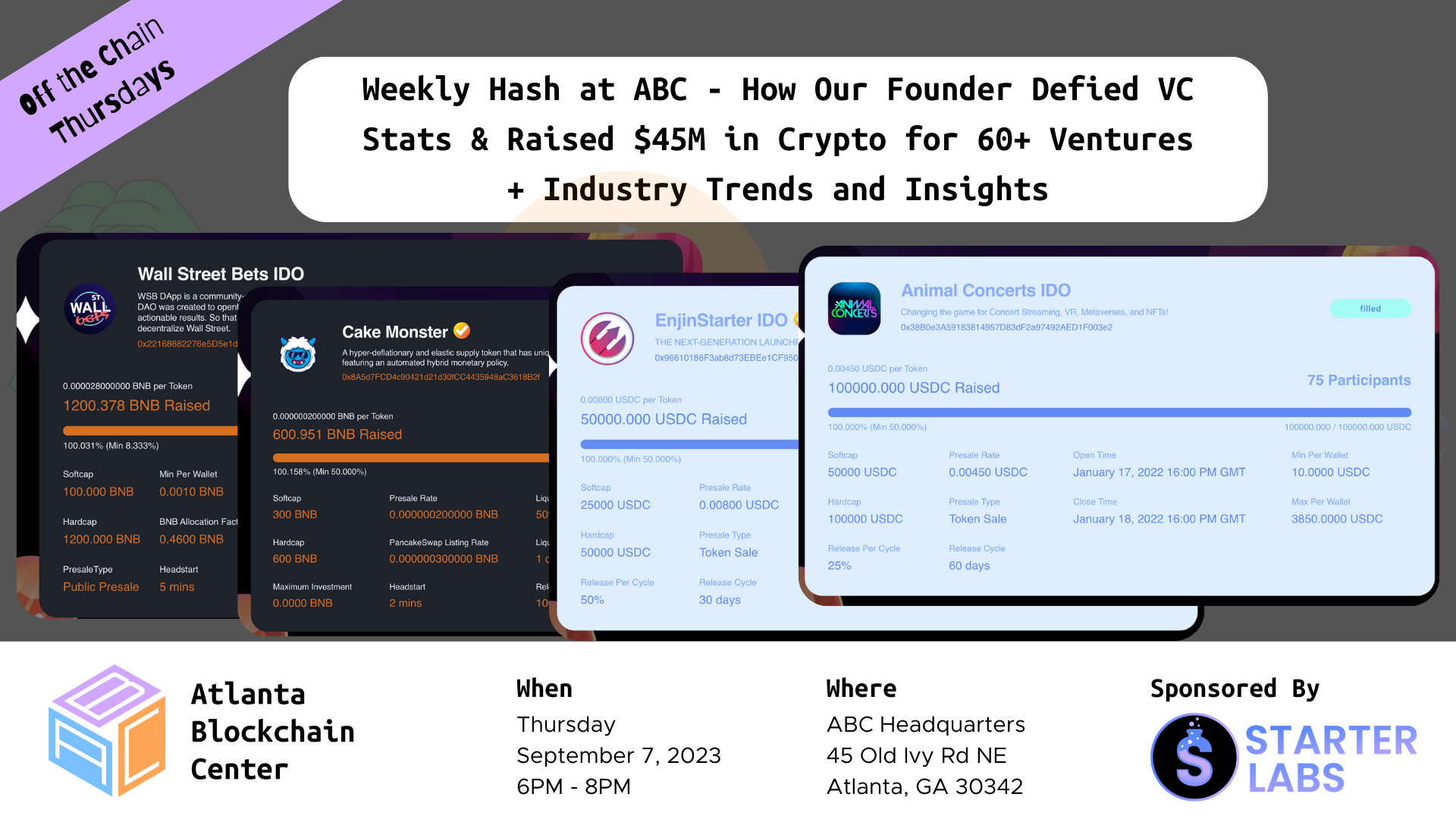 Weekly Hash at ABC-How Our Founder Defied VC Stats & Raised $45M+ in Crypto
160
160 people viewed this event.
This week's topic is:
Weekly Hash at ABC – How Our Founder Defied VC Stats & Raised $45M in Crypto for 60+ Projects + Industry Trends and Insights
Join us for another freeform "Off the Chain Thursday" this week. These meetups are aimed at providing a consistent space for the ATL Web3, crypto, and blockchain scene to engage and connect. In this new format, dialogue will be encouraged amongst participants, allowing anyone to initiate a relevant subject for discussion. We look forward to providing a more interactive space for our community and working on our mission to build ATL into a blockchain innovation hub globally.
This week, we will learn how the founder of Atlanta Blockchain Center built a decentralized platform that raised over $45M in BNB, ETH, UDSC, MATIC for more than 60 projects – all without being subject to the traditional biases found in venture capital.