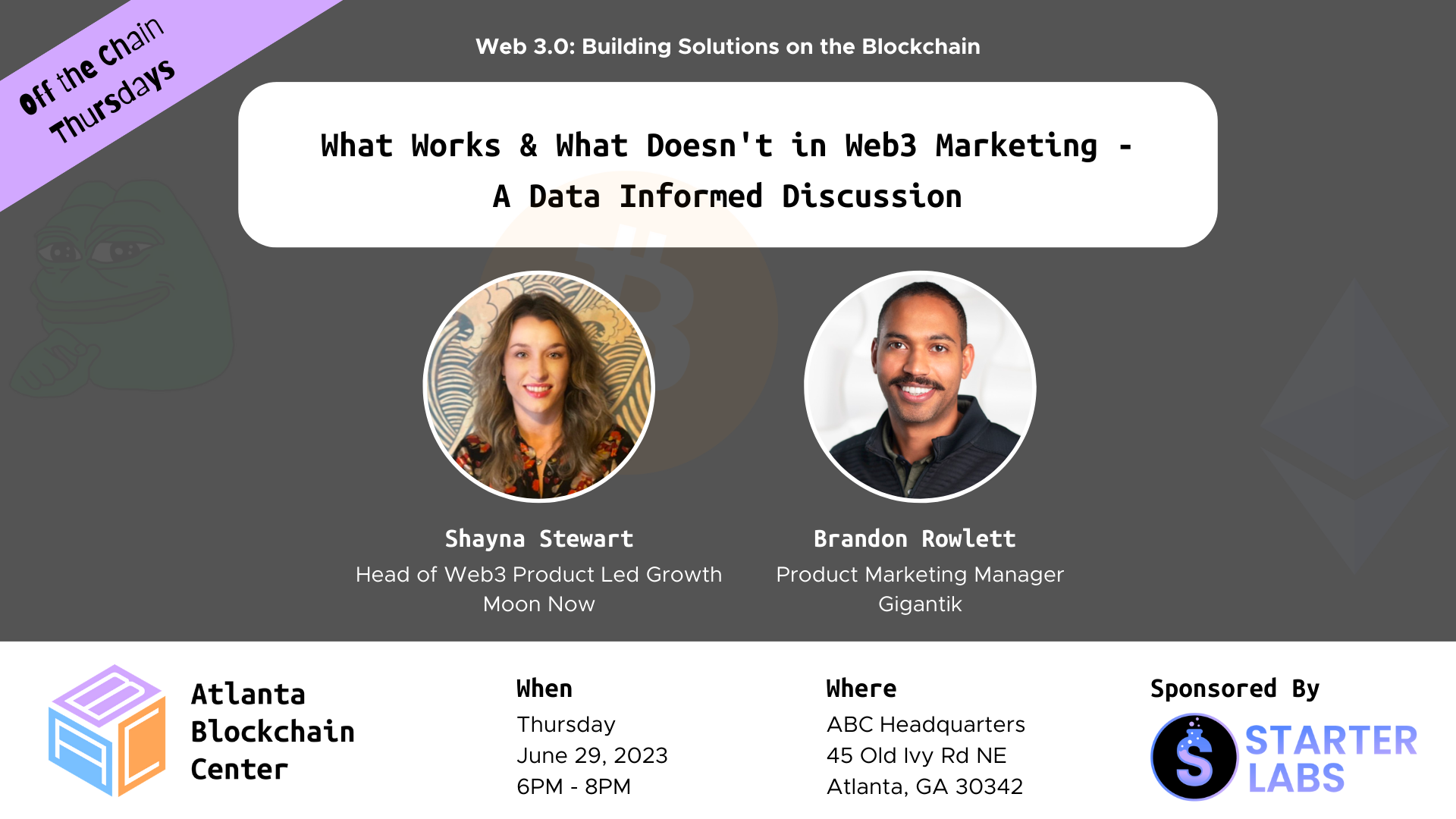 What Works & What Doesn't in Web3 Marketing – A Data Informed Discussion
84
84 people viewed this event.
This week's topic is:
What Works & What Doesn't in Web3 Marketing – A Data Informed Discussion
Web 2.0 has been around long enough to have thousands of do's and don'ts, best practices, and how-tos on scaling your ideas in that world. While some of those translate into Web3, however, the same level of information is not widely available that addresses the nuances of blockchain, especially those based on data. Join us for Off the Chain Thursdays this week to learn how Shayna and Brandon utilize data to help them make informed decisions for marketing their products in Web3.
About the Speakers:
Shayna Stewart is the Head of Web3 Product Led Growth at Moon Now. She is a meticulous, consultative growth professional specializing in product management, analytics, NFT drop strategy, community management, growth marketing strategy, return on investment e-commerce & marketplace optimization techniques and management of impactful custom research projects; specific expertise within the blockchain and NFT industry, web3 gaming, fin-tech, agriculture, automotive, e-commerce, Consumer Packaged Goods (CPG).
Brandon Rowlett is the Product Marketing Manager at Gigantik. He also served as the Senior Marketing Designer for BitPay designing for the future of blockchain payments. Brandon has worked with a multi-disciplinary team of creatives, product designers, and marketers who cared passionately about bringing transparency and fairness to the world of payments through blockchain technology.